We Recycle Batteries Of All Types!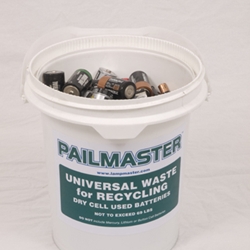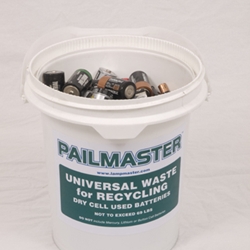 Lampmaster's Battery Recycling Solutions make it simple to dispose of batteries at the home, office, or warehouse. We offer battery disposal solutions at 1 gallon, 2.5 gallon, and 5 gallon sizes.
Mix and match to fit your business. We recycle all kinds of batteries from standard consumer grade to larger industrial battery cells and packs. See below for the complete list.
We recycle all types of batteries but these are not limited to:
Alkaline
Nickel Cadmium
Nickel Metal Hydride
Zinc Carbon
Zinc Carbonaire (with or without mercury)
Lead Acid and Lead Acid Steel Case
Mercury
Silver Oxides (Button Cells)
Lithium and Lithium Ion