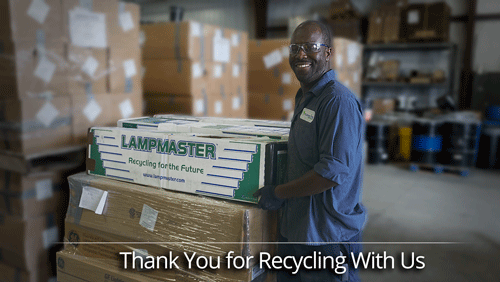 When you think of green business, sometimes recycling is overlooked. However corporate recycling is a major way to decrease carbon pollution improve corporate sustainability.
Over the past 10 years Lampmaster Recycling Services Inc. has strived to make recycling easy for consumers, businesses, or development projects.
In recent months, we have integrated a new online system allowing customers to view metrics and generate recycling certificates. Our automated system streamlines your waste management operations.
Having a light bulb or battery recycling container on site or in the office can save you time and prevent damage to our environment. The #1 reason businesses and offices do not recycle is that it is time consuming; with our streamlined system and data
Additional Resources
Our Refund/Return Policy
Our Terms and Conditions
Skip to Our Products